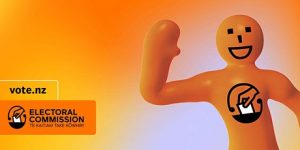 Advance voting will start at 9AM on 3rd October.
You can find a list of advance voting places here.
Those who have enrolled before the 13th of September 2020 should receive an Easy vote card within these couple of weeks.
Those who haven't enrolled can still enrol now.
Please find the link below for more information about voting places.
https://vote.nz/voting/ways-you-can-vote/find-a-voting-place-on-a-map/
You can also find information regarding voting in multiple languages.
https://vote.nz/voting/voting-in-your-language/voting-information-in-multiple-languages/